I try to make sure that as a family we have a healthy balanced diet, having plenty of fruit and vegetables, a mix of both red and white meat, dairy, fish and starchy foods.  We usually try to have red meat twice a week.  It provides us with a range of important nutrients, such as iron, zinc, selenium and potassium.  These vitamins are often low in toddlers and children, so including red meat in their diet helps maintain a healthy level of these nutrients in their bodies.  Dr Emma Derbyshire, a public health nutritionist says "Including a small portion of red meat in the diet a few times a week after weaning can help to bridge nutrient gaps and so help to maintain good health through childhood and beyond."
Now Autumn is firmly on its way, I love to begin to bring in those warming winter meals.  I often end up changing our summertime light meals to something a bit heavier, warmer and filling.  Shepherd's pie is a firm favourite in our house, served with a few vegetables, it's the perfect meal for the whole family.  Oliver loves it and always seeks out the meat first!  So I thought I would share with you my recipe for Shepherd's Pie.  I would love to hear if you try it and how you find it!
This post is an entry for the BritMums #HealthyRedMeat, sponsored by the Meat Advisory Panel.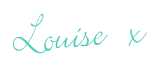 | | |
| --- | --- |
| | |
Bring the potatoes to the boil and leave to simmer for 20 minutes. Once they're tender drain and mash. Add a little butter and some milk and mix well, until the desired texture is reached. Season as desired.

Whilst boiling the potatoes, heat a little oil in a frying pan and fry the onions and mushrooms for around 10 minutes until softened. Add the lamb mince and fry until it's browned all over.

Stir in the tomato puree, ketchup, Worcestershire sauce and mustard powder. Add the stock and season as desired. Leave to simmer for around 30 minutes.

Preheat the oven to 200 C. Spoon the mince mixture into an ovenproof dish and cover with the mashed potato. Sprinkle the cheese over the top. Place in the preheated oven for 25-30 minutes until golden brown.